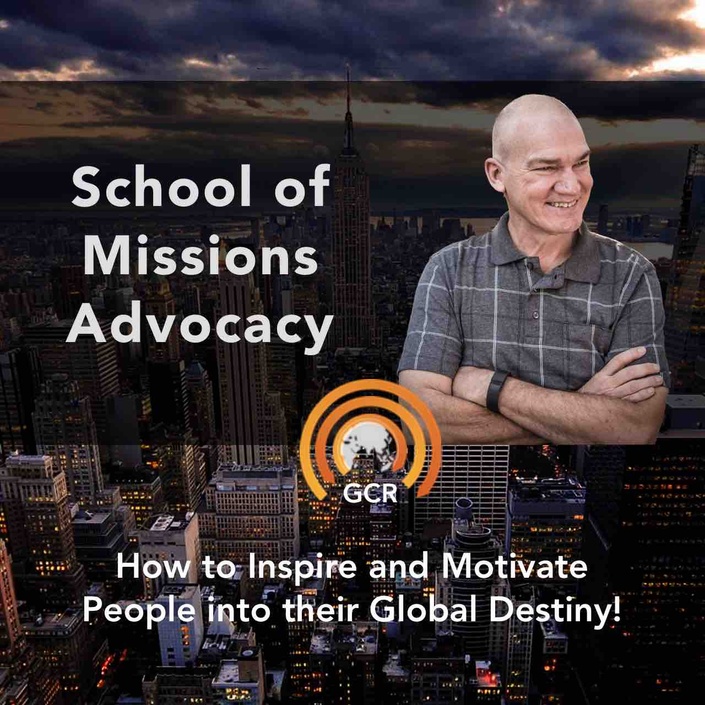 School of Missions Advocacy - To All Nations
How to Inspire and Motivate People into their Global Destiny!
We are so excited to offer this training in partnership with To All Nations specifically for leaders with a heart for the unreached and with a desire to help others find their role in the Great Commission. This training will transform you into a more fruitful and effective missions advocate using principles that will empower you to move your community toward greater awareness of and involvement in Jesus' Great Commission to "go make disciples of all nations".
Validate your role as a missions mobilizer
claim your inheritance in reaching the unreached!
If you are a...
leader with a heart for the unreached,
a missions minded local church member,
or a trainer in a missions organization
looking to develop and deepen your community's passion for reaching the unreached while growing your own capacity and effectiveness as a missions advocate
then you may already…
Know the need of finding compelling ways to communicate missions vision
Be weary of hearing people say "Why should we care about lost people over there when there is so much to be done here."
Realize there is much work to do before people understand God's mission in the world and their role in it
Understand that people resist being told what to think and do
Be excited about the growing engagement of the Global South in missions
Feel concern about the lack of local funding for cross-cultural workers from these nations
What Would the Benefits of Missions Mobilization Be?
What would happen if you were trained and equipped as a Missions Mobilizer?
You will know the joy of seeing people from nations your community reached gather around the Throne (Wedding Feast of the Lamb- Rev. 7:9)
Your community will come to life and grow as they engage in God's Global mission
God's Mission will become an essential part of your community's operating system rather than a side activity
Every member of the community maturing as a disciple who participates in the Great Commission through activities such as: learning, praying, giving, welcoming, going and mobilizing (advocating).
Short-term missions trips serving as more than just a positive experience but rather a powerful means of developing mature disciples who are able to make disciples who can do the same both locally and globally.
Mobilize my community into greater levels of involvement in missions!
Yes! Awesome!
This course is closed for enrollment.
Where do I start?
Mindset Shifts that You Need to Make
Right Now.
1) Mindset: As Missions mobilizers we have to go it alone because no one understands us.
Reality: Today there is a growing awareness of the vital role of mobilization and growing networks of mobilizers who are connecting and collaborating.
2) Mindset: Missions Mobilizers ask believers to make sacrifices in order to do more and give more.
Reality: There is overwhelming evidence missions vision does not rob anyone of time and money. Instead, that increased vision brings life and vitality to both individuals and whole communities!
3) Mindset: It is not clear what activities prioritize and how to increase fruitfulness.
Reality: You can glean priorities, principles and practices from experienced mobilization practitioners that will give you a clear sense of where to start and how to increase your fruitfulness.
4) Mindset: Building buy-in for missions vision is often very difficult.
Reality: When we engage with our community as learners, servants and storytellers, the buy-in becomes much more likely.
5) Mindset: Most believers are too busy and distracted to engage with global missions.
Reality: When there is a missions mobilizer helping people to lift their eyes, they are able see what God is doing in the nations. They become excited about getting involved.
6) Mindset: Mobilizers are only focused on sending missionaries to the unreached.
Reality: Mobilizers can play an important role in helping all disciples become active in disciple making locally and globally.
7) Mindset: Most mission mobilizers identify themselves as a mobilizer.
Reality: Most mobilizers are just Bible believing followers of Jesus who have caught God's heart for the unreached and are willing to leverage their influence to help other believers find their part in Jesus' Great Commission.
8) Mindset: New missionaries from the Global South cannot receive enough funding from the Global South.
Reality: The obstacle is not a lack of finances but is caused by failure to embrace their crucial role as senders not just rather than only missions receivers.
This School of Missions Mobilization is focuses on...
Empowering you to mobilize your community towards their role in reaching the unreached.
Drawing from everything I have gleaned in over 20 years of missions mobilization experience, and drawing from other missions leaders with decades of experience in missions leadership, we are offering you a unique introduction to missions mobilization.
This course will affirm the mobilization activities you are already doing while helping you keep the most important mobilization priorities in place. You will avoid pitfalls I've faced and experience the joy of knowing that you are giving life to your community as they increase their involvement in missions. You will learn approaches to missions mobilization that increase buy-in and ownership and connect with a network of other mobilizers, trainers and disciple-makers who can share their wins and challenges.
We will empower you to take the next steps to make your missions mobilization efforts more fruitful.
In His Grace,
Bevin Ginder
Your Instructor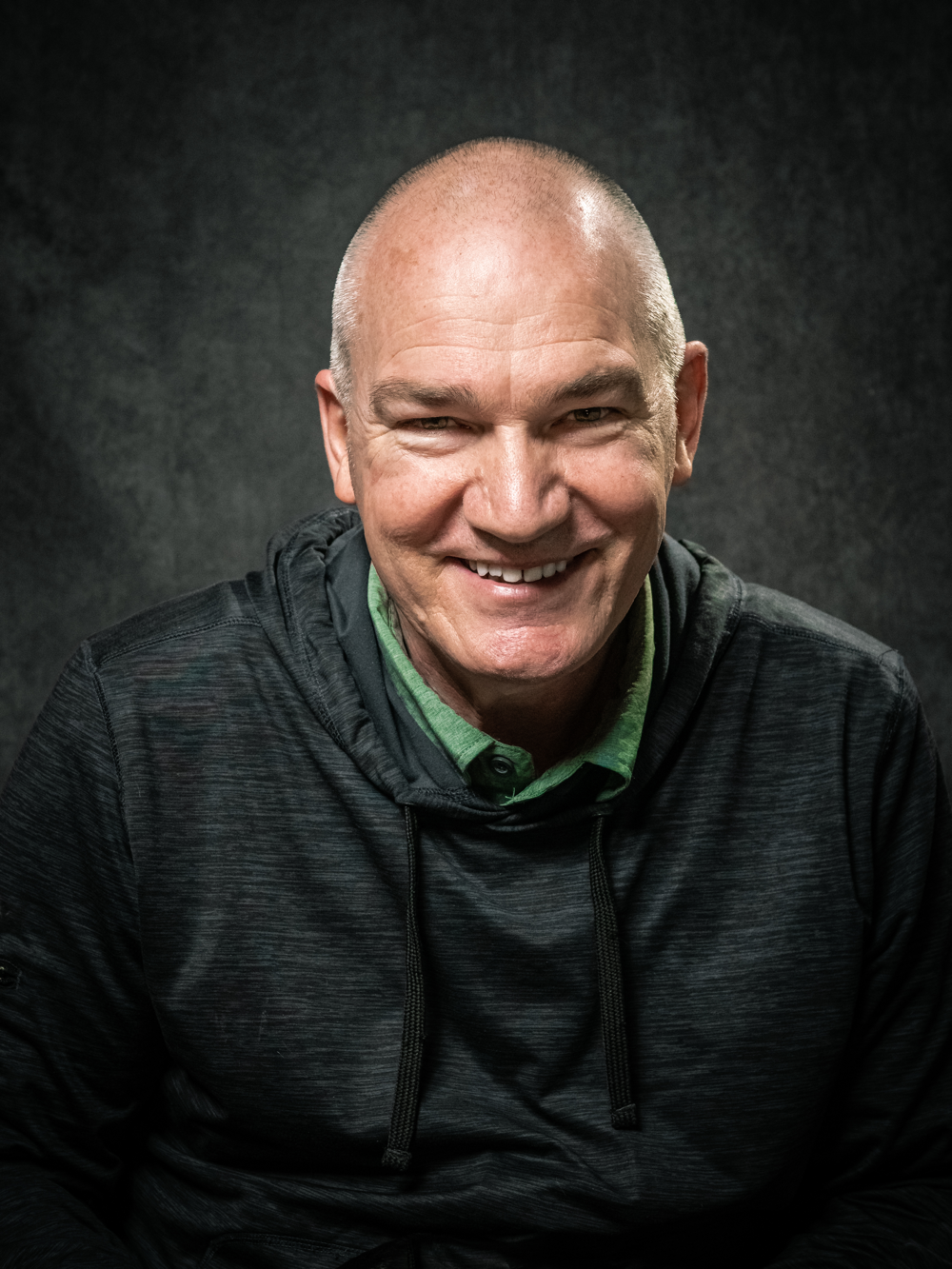 Bevin has been mentoring missions advocates for more than 20 years. He is married to Judy, an amazing Okinawan-Amercian lady. Together they are the proud parents of a 12-year-old son. Bevin and Judy met in Youth With A Mission (YWAM). For over 15 years, they served on the leadership team of a large YWAM community in Colorado Springs, Colorado, focused on mobilizing, equipping, sending, and sustaining missionaries who are going to the least-reached peoples on earth. During the last 10 years, God has shifted the Ginders' focus to equipping and coaching the new missionaries. He is raising up from new sending nations in the two-thirds-world. This shift in focus eventually led them to move their family to Cambodia. Today Bevin and Judy are serving a large YWAM community in Battambang, Cambodia, that functions as a training and launching hub for the entire region. Bevin also serves as the International Mobilization Trainer for YWAM Frontier Missions.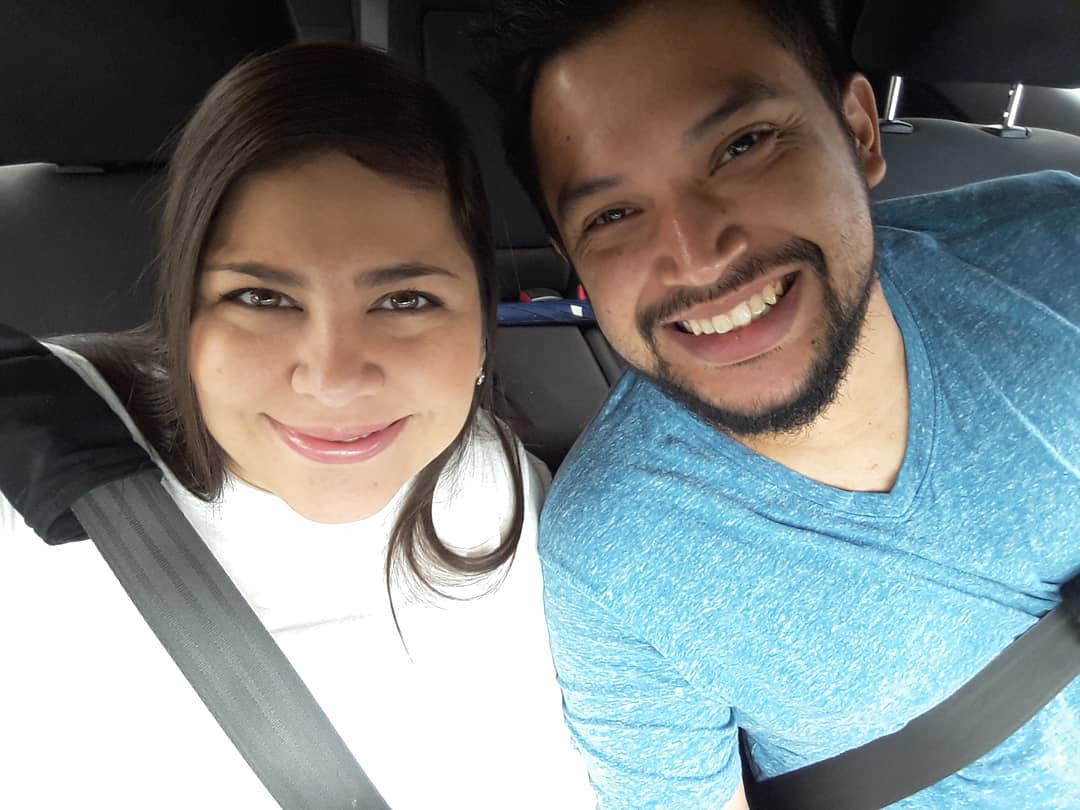 God bless you! Greetings from El Salvador, Central America.
Last year in Colombia, we had the opportunity to be in the "Mobilization Conference" with Bevin, as a couple, it was a blessing. Just with the Frontier Missions' Conference God talked to us a lot. But the Mobilization Conference was a tool, was a key for us. How to mobilize our church to pray, send and give for the unreached people groups.
We are grateful to have had such an awesome teacher like you. In other time we will know Judy personally. Thank you for all the wisdom you shared with us and thank you both for setting a great example. Mobilizing People!
You have been so much more than a teacher for us in that conference. you have been a mentor in how to be mobilizers. God is good! We are so blessed! We are happy to continue walking in our calling and as well we want to continue mobilizing our church and others church in the Body of Christ to GO, PRAY AND GIVE for the unreached people groups. Thank you for all the material, resources like: videos, blogs, books that you have shared with us in this journey!
Bless you, Judy and Bevin!
- José and Jenny, Missions Mobilizers from El Salvador, Central America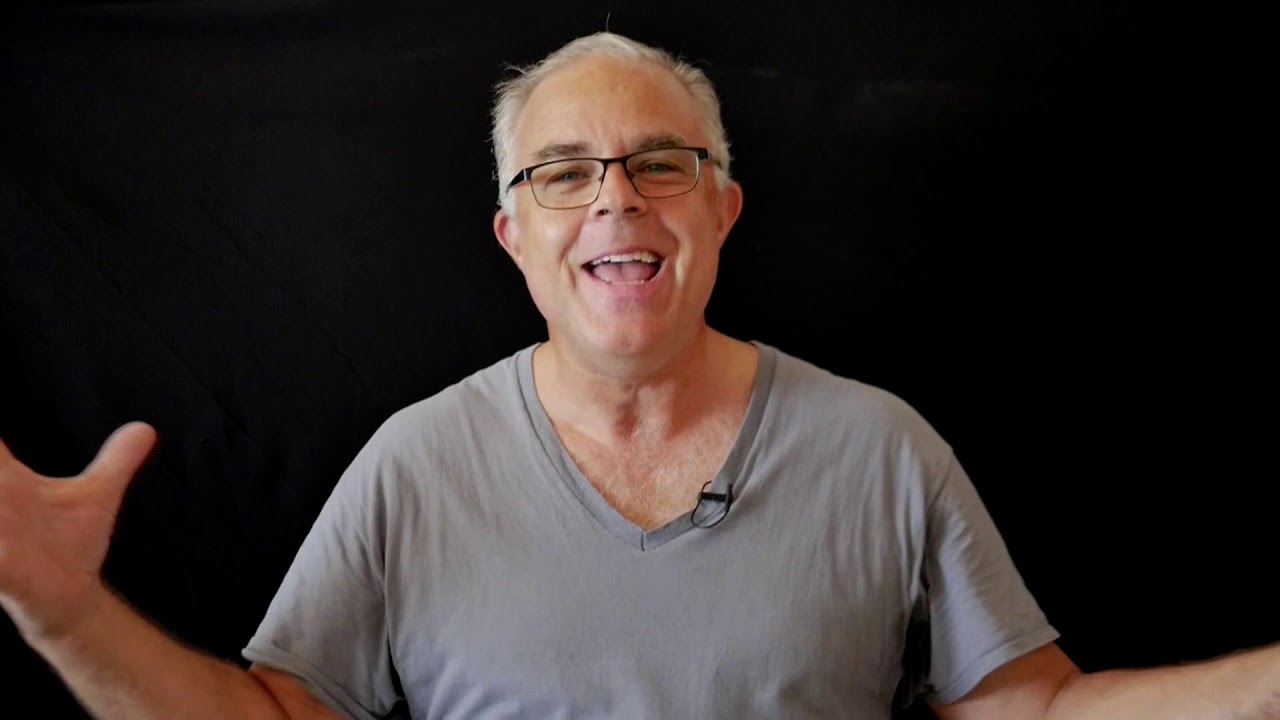 I found GlobalCAST Resources (GCR) mobilization resources an enormous help as I tried to teach other YWAM staff about mobilization. The GCR material is flexible, simple to use, but profound in the principles it explains. Excellent to help Great Commission workers or even ordinary Christians catch a passion for World Evangelization and the 'why' behind mobilization. The GCR materials are also a transferrable resource to help others raise up mobilizers. I found the discussion questions useful to help learner's internalize the principles. The best mobilization resource since "The Mobilizers Handbook."
The School of Missions Advocacy is the ONLY eCourse of its kind that...
Will help you avoid isolation and connect you to other supportive missions mobilizers via WhatsApp and Facebook
Will help you know that you are not just asking for believers to do more, but are inviting them to find life and purpose as they find their roles in God's larger story.
Will help you avoid the paralysis of what-to-do-next and point you to missions mobilization priorities.
Will help you change from just telling people what to do and embrace roles that nurture ownership and buy-in.
Will empower you to help believers look past their busy-ness and distractions to see what God is doing in the nations.
Will highlight models for missions fundraising that work in non-western contexts.
Will encourage mobilizers to focus helping all believers become disciple-makers both globally and locally.
This course is closed for enrollment.
Frequently Asked Questions
When does the course start and finish?
The course starts now and never ends! It is a completely self-paced online course - you decide when you start and when you finish.
How long do I have access to the course?
How does lifetime access sound? After enrolling, you have unlimited access to this course for as long as you like - across any and all devices you own.
What if I am unhappy with the course?
If you start the course and realize it isn't what you were wanting, make use of our 100% Money Back Guarantee within 30 days and we will refund you the money you've invested. We really don't want people to pay for something that doesn't end up helping them in their mobilization journey! There is absolutely no risk in taking this course. We removed that with our guarantee.
What if I have an emergency and get behind, or I get too busy to watch the videos?
No problem! Once the videos are sent to you, they are available for life. No need to worry. You can work at your own pace. If you take a few weeks off in the middle and come back to it, no problem.
Can the videos and pdfs be downloaded?
Yes. Absolutely. We want you to be able to refer back to these easily or to use them offline if that is easier for you.
How long does it take to watch the videos?
Each lesson includes one short video about 2-5 minutes in length. This gives you plenty of time to do the activities in the manual.
Is this course only intended for full time pastors or missionaries?
Absolutely not! This course is designed for anyone who is serious about helping other believers find their role among the least, last and lost. No special titles or qualifications required!
How is this course different from other online trainings about mobilization?
1) Includes lessons from mobilizers in and from the Global South. These are important voices especially in light of how God is raising up missionaries from new sending nations. Missionaries are coming from many diverse contexts. 2) An intentional focus on principles and practices that are relevant in many different contexts. 3) It offers a WhatsApp group to connect missions mobilizers who have faced the same challenges you have.
What about exams and tests?
There are processing questions and application assignments. It is NOT required that you complete these assignments and turn them in for a grade.
Dear Missions Advocate!
We are so grateful for your desire to help individuals and communities to get involved in Jesus' Great Commission. We pray that this content has help to equip you to continue to be fruitful and effective as a missions advocate. Please know that your role is so important and that we are eager to continue to be a resource to you. If there are way that this course and content can be improved, please do not hesitate to share this with us!
In His Grace,
Bevin Ginder